Aaaah... Be Seen Today! FREE INITIAL SCREENING!

Care and Wellness with a Hollistic Approach…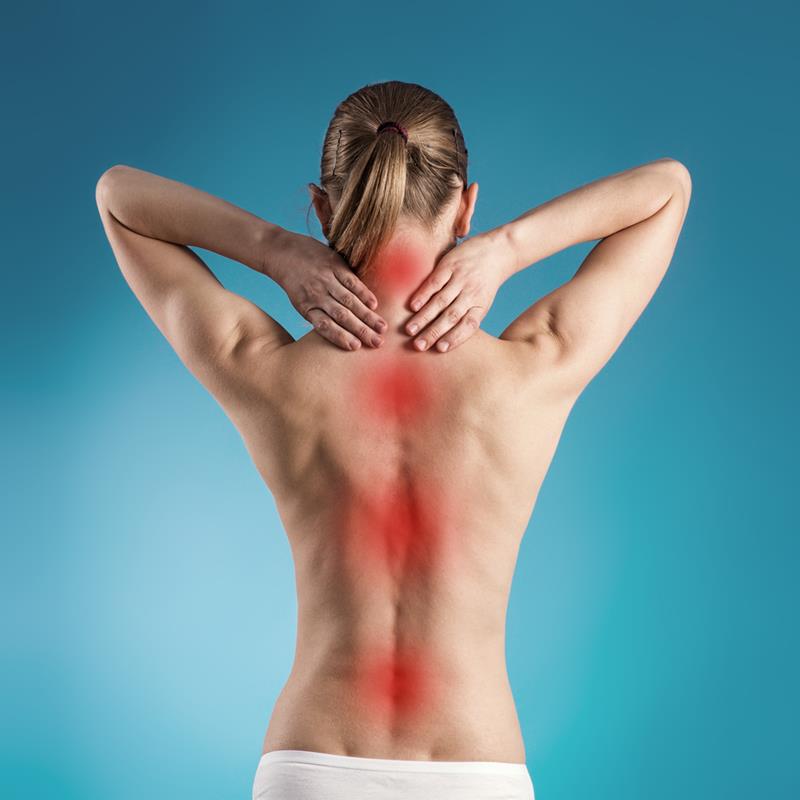 Aaaah…Wellness has evolved out of the competent hands of our Mesa Chiropractor owner who is a Doctor of Chiropractic and Licensed Acupuncturist, Dr. Harvey Abrams. He has owned and operated Rehabilitation Chiropractic and practiced since the summer of 1993. Yet, as the years have passed, and Dr. Abrams, Mesa Chiropractor, gained more education he realized that the name of his business did not adequately represent what services patients receive!
Conditions Treated
Aaaah…
Aaaah…because who doesn't want to feel this way at the end of a visit to a wellness center with a Mesa Chiropractor, and as a Father he wanted to do something that represented his family. Capital A for the Abrams family, three little a's to represent his 3 beautiful daughters and h for his first name Harvey.
Wellness
Wellness because this is what our practice represents. We aren't your typical chiropractic office. We offer therapeutic interventions that look at more than just the spine, we are interested in what is happening to your whole body. We do blood work, lab tests and more to get to the root of what is causing the difficulties in normal body function. Our Mesa Chiropractor uses natural interventions to help reverse illness and pain disorders with chiropractic, massage, cold & hot laser, acupuncture, moxa, cupping, nutrition, exercise and more.
Learn More
Christine Burkhart
2023-08-17
This place is truly amazing!❤️ I have never been to an acupuncturist before and after only my second visit for my OCD treatment I am starting to feel a lot better and more under control! Dr. Abrams is truly amazing! He always answers ask of my questions and always explains why he he placing needles where he does! Thank you so much Dr. Abrams! I can't wait to see what is in store!
I have been seeing Dr. Abrams on and off for 12 years now. He is the only chiropractor any member of my family comes to when we need it, and he has always provided above and beyond what we expected. From correcting injuries due to car accidents, to maintenance for chronic pain issues, there's nothing he hasn't been able to provide insight and solutions for. I HIGHLY recommend them to all my friends and coworkers.
Love this place! The staff is so friendly and the providers are first rate. I always feel so relaxed when I leave and it's doing wonders for my leg pain. Tried acupuncture for the first time and wow does it help.
Allyson McGuire
2022-10-11
I found a place that knows what full service Chiropractic treatment is. This office staff from top to bottoms/left to right and upDown. Has got to be by far the best full service chiropractor rehabilitation office in Arizona! I don't give five stars often but honestly if I could give 10 stars ⭐️ I would! I came in with horrible pain from over doing it on the golf course. I could not walk without pain down my left side. A week later I'm pain free and my back is feeling stronger than ever. They don't just treat the immediate problem; they help you with longer care to maintain a healthy balance. All staff are knowledgeable and work VERY well together.
Linda Cervetto
2022-08-08
I've been going to Dr. Abrams for adjustments for several years now. I've always felt he is the best in the business after numerous other doctors I've experienced. Recently, I was in for an adjustment on my back and was bemoaning my weight struggles. The doctor asked me if I felt bloated. I ALWAYS feel bloated! He suggested I try an acupuncture treatment to my spleen. I am so impressed!! Within 24 hours I look and feel like I've lost 10 pounds! Wish I had known about this sooner. It's a game changer!! Thank you Ahhh Wellness. And especially to Dr. Abrams.
Bridget Montoya
2022-07-08
Dr Abrams and his staff are wonderful!! I walked in there a few weeks ago in utter despair because I had undergone 2 back surgeries that failed and I was in so much pain. In just a few short weeks I am really starting to notice that I am beginning to feel better for the first time in a long time. I am so glad that I decided to go see him.
Kathleen Lacinak
2022-03-17
I was looking for a Chiropractor about 4 months ago with a whole host of issues. I came across Aaaah Wellness in my search. I had spinal surgery and osteoarthritis. He has helped me immensely. I feel better and better . With Dr Abrams help I know he will address all my needs. His staff is also very knowledgeable and caring. I will be with his office until I no longer need treatment.