ABOUT AAAAH WELLNESS…
We believe that health, wellness and happiness is our goal in life and can be achieved using a Mesa Arizona Functional Medicine approach. By using a Mesa Arizona Functional Medicine approach, we become out of balance and our health is impacted. Most of us don't know why we lost it or how to get it back. At Aaaah…Wellness, we are committed to helping you reach health and wellness using a Functional Medicine Approach that we have developed and refined over the last 20+ years of helping thousands of patients. We utilize techniques from chiropractic and massage to acupuncture, weight loss, diagnostic lab work and nutritional guidance to get you back on the path to wellness. Join us so we can work together to help you get the tools so you can take charge of your health. Come experience the medicine of the future by calling us today.
---
Dr. Abrams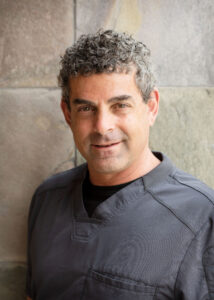 Dr. Abrams has been a licensed Chiropractor since June 11, 1993 and has been the clinic director of Aaaah… Wellness, Inc. The State of Arizona Chiropractic Board also licenses the doctor to perform Physiotherapy and Acupuncture. Additionally, Dr. Abrams is also licensed as an Acupuncturist by the State of Arizona Board of Acupuncture. Dr. Harvey Abrams graduated from the Phoenix Institute of Herbal Medicine and Acupuncture and Certified by the International Academy of Medical Acupuncture in 2002. He also completed his postgraduate work in Diagnosis and Internal Disorders as well as many additional hours in nutritional training and counseling programs that he utilizes in his practice and through the Mesa Arizona Functional Medicine Approach. Last, Dr. Abrams has taught nutritional therapies to doctors for large diagnostic and nutritional companies.
Dr. Abrams has helped educate the public through radio programs on several health topics.
Dr. Harvey Abrams has been freeing people from pain since 1993 in his clinic in Mesa, AZ. As our staff has experience in multiple areas, our professionals are committed to promoting the health and well being of his patients. Dr. Abrams uses a "whole person approach" when taking care of his patients. By combining the hands-on-techniques, state of the art physiotherapy procedures, and providing the newest and professional lines of natural vitamins and mineral supplements on the market today, Dr. Abrams is able to help you to accelerate and/or maintain your journey to good health.
Licensure:
State of Arizona Board of Chiropractic 1993
State of Arizona Board of Acupuncture 2010
Services / Therapies:
Non-Force Chiropractic
Acupuncture
Soft Tissue Manipulation
Cupping
Genomics
Weight Loss & Dietary Coaching
Laser Therapy for Health & Weight Loss
Chinese Medicine
---
Dr. Kopcio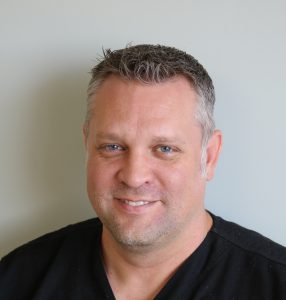 Dr. Jordan Kopcio received his Doctor of Naturopathic Medicine degree from Southwest College of Naturopathic Medicine in Tempe, AZ in 2012 and his Doctor of Chiropractic Degree from National University of Health Sciences in Lombard, Illinois in 2009.  He received his Master of Science degree in Anatomy and Physiology from Northern Illinois University and his undergraduate degree in Biology from Rockford College.  His post graduate work had been in Traditional Chinese Medicine, Acupuncture, and Regenerative Injection Techniques as well as Aesthetics.  He is licensed in AZ for Naturopathic Medicine, Chiropractic, Physiotherapy, and Acupuncture.
 Dr. Kopcio's treatment philosophy is based on getting to the root of the problem and not just finding ways to cover it up or treat the symptoms.  Each treatment plan is unique to the patient and their particular problem.  Each plan may also utilize a variety of therapies, such as acupuncture, manipulation, nutrition, physical therapy, injections, IV, or laser to achieve the final result.  His goal is to reduce pain and discomfort using conservative and drug free protocols.
 Dr. Kopcio treats patients of all ages with various diagnoses.  Treatment plans address symptoms of pain, radiculopathy, neuropathy, weakness, along with any spinal abnormalities.  Dr. Kopcio treats patients in all phases of their journey to health as well as pre and postsurgical.  
 Dr. Kopcio uses many different therapy modalities to help people get out of pain.  He utilizes Manipulation, Activator and Diversified techniques, Arthro-stim, Acupuncture, Nutrition, and Traditional Chinese Medicine.  He is certified in Prolotherapy, PRP therapy, Mesotherapy, and trigger point injections.  Additional certifications include Botox, Fillers, and Kybella.
Before becoming a Naturopath and Chiropractor, Dr. Kopcio has also worked in other aspects of healthcare.  He was a Graduate Assistant in the Anatomy and Physiology program teaching pre-nursing and pre-physical therapy students as well as cadaver dissection.  He was also a surgical technologist and has had firsthand experience assisting in orthopedic surgeries. 
EDUCATION:
Bachelor of Biological Sciences – Rockford College, Rockford, Illinois

Master of Science in Human Anatomy and Physiology – Northern Illinois University, Dekalb, Illinois

Doctor of Chiropractic and Acupuncture Certification – National University of Health Sciences, Lombard, Illinois

Doctor of Naturopathic Medicine – Southwest College of Naturopathic Medicine, Tempe, Arizona
LICENSES:
Naturopathic Medicine

Chiropractic

Physiotherapy

Acupuncture
PROFESSIONAL ASSOCIATIONS:
Arizona Chiropractic Society

American Chiropractic Association

AZNMA – Board Member, Treasurer
Services / Therapies:
Pain Injections / Regenerative Medicine
Hair Restoration Therapies
Sexual Enhancement Treatments
Weight Loss Programs
Perineural Injections
Prolotherapy
IV Cocktails
---
If you are looking for a Chiropractor or Naturopathic Doctor in Mesa, Gilbert, Chandler, Apache Junction, Phoenix, (or any other local region in Arizona) (or any other local region) give Aaaah Wellness a call today at (480) 396-4400 to schedule a consultation.
---