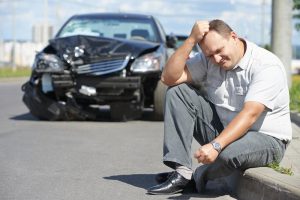 Here at Aaaah…Wellness, we specialize in helping you get back to feeling like yourself after an auto accident. We know that it can be a scary time and we make it our goal to ensure that you feel great as quickly as possible.
An auto accident has the ability to tweak your neck, your spine, or even force your entire body out of proper alignment. Our trained professionals are ready to locate the source of each issue and prescribe the necessary adjustments and corrective exercises as they see fit. Our goal is to have you feeling like yourself again in no time.
One of the main injuries that can occur in an auto accident is whiplash. Whiplash is a sudden movement of the head being pushed quickly backward and then forward. It can even happen side to side. Whiplash destabilizes your spine and can even cause pain in other areas. You may notice shoulder pain, blurred vision, neck pain, increased headaches, dizziness, arm pain, and much more.
Chiropractic care is important after an auto accident because if the effects go untreated, they can become a long-term problem that will continue to affect you for many years to come. In an auto accident, you may not feel the side effects right away. In fact, it may take weeks or even months to notice the full effect of the accident.
Even if you had a minor auto accident, you will want to see a chiropractor to ensure that everything is still aligned. If you are feeling any pain, we at INSERT PRACTICE NAME will work with you to take the necessary steps to help you feel better.
If you have any questions regarding chiropractic care after an auto accident, contact us today at (480) 396-4400.
Whiplash
According to the American Chiropractic Association, one of the most common causes of neck pain is whiplash resulting from a car accident. A sudden forced movement of the head or neck in any direction and the resulting "rebound" in the opposite direction is known as whiplash. The sudden "whipping" motion injures the surrounding and supporting tissues of the neck and head. Muscles react by tightening and contracting, creating muscle fatigue, which can result in pain and stiffness. Severe whiplash can also be associated with injury to the intervertebral joints, discs, ligaments, muscles, and nerve roots.