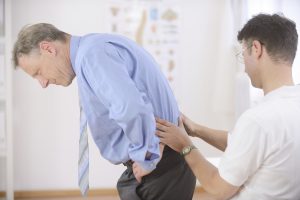 Sometimes all that stands between your daily pain and a happier, healthier you, is a chiropractic adjustment. Your body naturally wants to be in alignment, and our daily activities can throw what is naturally aligned out of balance. Also known as chiropractic manipulation, manual manipulation, or spinal manipulation, chiropractic adjustment refers to the manipulation of the vertebrae that have abnormal movements and are not functioning properly. Here at Aaah…Wellness, we can help you achieve balance and proper alignment, giving you relief and improving your health.
Our goal in treating your joint and spinal issues is to reduce subluxation, increase range of motion, reduce nerve irritability, and improve mobility. Our highly skilled chiropractor will work with you to relieve your pain and get you back to living a pain free and healthy lifestyle.
While we are fully equipped to help our patients relieve pain, chiropractic care is important and beneficial even when you are not in pain. Regular visits can help you avoid any future pain, and keep you feeling your best. If you have any questions about how chiropractic adjustments can help you improve your joint and spinal health, contact us today at (480) 396-4400.