Jordan Kopcio, DC NMD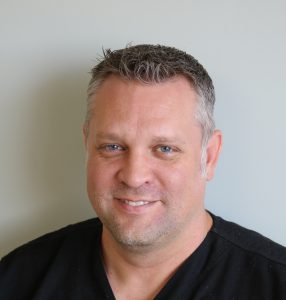 Dr. Jordan Kopcio received his Doctor of Naturopathic Medicine degree from Southwest College of Naturopathic Medicine in Tempe, AZ in 2012 and his Doctor of Chiropractic Degree from National University of Health Sciences in Lombard, Illinois in 2009.  He received his Master of Science degree in Anatomy and Physiology from Northern Illinois University and his undergraduate degree in Biology from Rockford College.  His post graduate work had been in Traditional Chinese Medicine, Acupuncture, and Regenerative Injection Techniques as well as Aesthetics.  He is licensed in AZ for Naturopathic Medicine, Chiropractic, Physiotherapy, and Acupuncture.
 Dr. Kopcio's treatment philosophy is based on getting to the root of the problem and not just finding ways to cover it up or treat the symptoms.  Each treatment plan is unique to the patient and their particular problem.  Each plan may also utilize a variety of therapies, such as acupuncture, manipulation, nutrition, physical therapy, injections, IV, or laser to achieve the final result.  His goal is to reduce pain and discomfort using conservative and drug free protocols.
 Dr. Kopcio treats patients of all ages with various diagnoses.  Treatment plans address symptoms of pain, radiculopathy, neuropathy, weakness, along with any spinal abnormalities.  Dr. Kopcio treats patients in all phases of their journey to health as well as pre and postsurgical.  
 Dr. Kopcio uses many different therapy modalities to help people get out of pain.  He utilizes Manipulation, Activator and Diversified techniques, Arthro-stim, Acupuncture, Nutrition, and Traditional Chinese Medicine.  He is certified in Prolotherapy, PRP therapy, Mesotherapy, and trigger point injections.  Additional certifications include Botox, Fillers, and Kybella.
Before becoming a Naturopath and Chiropractor, Dr. Kopcio has also worked in other aspects of healthcare.  He was a Graduate Assistant in the Anatomy and Physiology program teaching pre-nursing and pre-physical therapy students as well as cadaver dissection.  He was also a surgical technologist and has had firsthand experience assisting in orthopedic surgeries. 
EDUCATION:
Bachelor of Biological Sciences – Rockford College, Rockford, Illinois

Master of Science in Human Anatomy and Physiology – Northern Illinois University, Dekalb, Illinois

Doctor of Chiropractic and Acupuncture Certification – National University of Health Sciences, Lombard, Illinois

Doctor of Naturopathic Medicine – Southwest College of Naturopathic Medicine, Tempe, Arizona
LICENSES:
Naturopathic Medicine

Chiropractic

Physiotherapy

Acupuncture
PROFESSIONAL ASSOCIATIONS:
Arizona Chiropractic Society

American Chiropractic Association

AZNMA – Board Member, Treasurer
Services / Therapies:
Pain Injections / Regenerative Medicine
Hair Restoration Therapies
Sexual Enhancement Treatments
Weight Loss Programs
Perineural Injections
Prolotherapy
IV Cocktails